2012 was a roller coaster of a year for Apple and those who depend on its ecosystem. It was the first full year Apple operated under CEO Tim Cook's thumb, and there were plenty of ups and downs for Cook to ride on.
We thought we'd highlight five of the most notable Apple-related stories as we look back on the last 12 months. Some directly affect Apple's user base more than others, but they all contributed to a company going through developmental change—on the inside and out. In chronological order…
The removal of Java from OS X Web browsers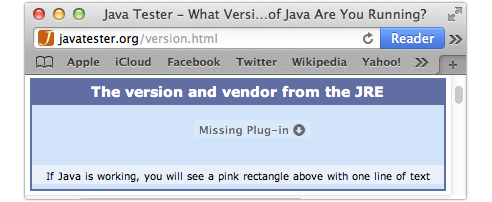 Apple's decision to kick Java to the curb was largely sparked by the new (and improved) Flashback malware outbreak earlier in the year. Although Flashback first made an appearance in 2011, the 2012 version took advantage of a Java vulnerability Apple left unpatched for months after Oraclereleased a fix. That decision to hold off on a fix wasn't the best PR move for Apple, but the company later made up for it—at least in the eyes of security experts—by getting rid of Java in OS X browsers altogether.
Mountain Lion Roars
A brand new version of OS X was suddenly unleashed.
The most surprisingly product release of 2012 was undoubtedly Mountain Lion, Apple's next iteration of OS X on the Mac.
On a typical weekday in February, Apple suddenly announced via an online press release that Mountain Lion would be coming in the summer of 2012. This kind of announced was the first of its kind for such a high profile product, as Apple usually likes to wait for press events before unveiling major updates to OS X. Mountain Lion then shipping in July as an exclusive download in the Mac App Store.
Mountain Lion makes it very clear that Apple wants to keep fusing OS X and iOS together. iOS apps like Notes and Reminders were added in Mountain Lion, and Apple is using iCloud to do away with the traditional idea of the Mac filesystem. 2013 should be an interesting year for OS X as Apple continues to converge the mobile experience with the desktop.
iOS 6 And Mapgate
Google was kicked to the curb, and Apple Maps flopped.
Apple's biggest embarrassment in 2012 was the poor reception of its new Maps app in iOS 6. After releasing the software in September, the mainstream media wrote scathing reviews of Apple Maps for its inaccuracies and lack of basic features, like transit directions and street view.
For a completely proprietary mapping solution, Apple Maps really wasn't that bad went it came out. The problem was that Apple removed Google Maps from iOS to replace it with its own app, and people had grown accustomed to Google's experience. Maps was good, but for many, it wasn't better than Google Maps.
Tim Cook had to issue a public apology, and the negative press continued on later into the year. The initial failure of Maps was even part of the reason Apple fired iOS senior executive Scott Forstall.
Meet iPhone 5
The iPhone got its biggest refresh since 2010.
In September, Apple unveiled the iPhone 5, a taller, sleeker, more powerful iteration of the 4S. Apple used new panel technology to create an even thinner display that also sits taller at 4 inches. The iPhone 5 was announced with LTE networking and Apple's A6 processor.
Apple sold a record-breaking 5 million units during launch weekend, and the iPhone 5 is also Apple's fastest international rollout, with availability in nearly 100 counties at the end of 2012.
Three New iPads
We got the new iPad, the newer iPad, and the iPad mini.
Apple released a total of three new iPads in 2012: the third-gen iPad with Retina display, fourth-gen iPad with Retina display, and the long-awaited iPad mini. After unveiling the third-gen iPad at a March event, Apple updated the 10-inch iPad with a chip upgrade and Lightning connector in October.
The real star of the October event was the iPad mini. After rumors correctly predicted the form factor and name, Apple announced the 7.9-inch tablet with a $329 price tag.
In 2013, Apple is expected to update the iPad mini with a Retina display of its own. The future of the 10-inch iPad remains to be seen.
Decision to manufacture (some) Macs in the US of A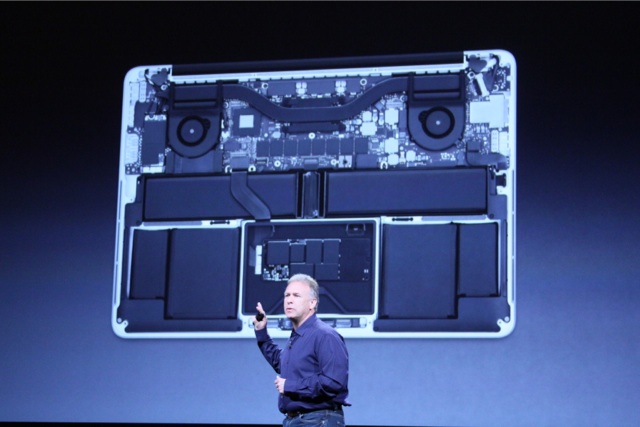 There are some jobs that have just plain never been in the US to begin with, and the kind of large-scale electronics manufacturing that Apple does through its Asian partners are some of those jobs. That hasn't stopped the masses from calling on Apple to do at least some of its manufacturing in its home country, largely due to some of the discoveries made at Foxconn's factories in China. In thepast, the company has found some evidence of child workers, "involuntary labor," and safety issues, not to mention a recent rash of suicides and disputes over pay in China.
That's why it was both a relief and a surprise when Cook announced this month that Apple would begin manufacturing a line of Macs in the US beginning in 2013. He discussed the decision in his aforementioned interview with Bloomberg, as well as a TV interview with NBC News. Cook revealed Apple has been "working on" increasing its US manufacturing for some time.
"We're really proud of it. We could have quickly maybe done just assembly, but it's broader because we wanted to do something more substantial," Cook told Bloomberg. "So we'll literally invest over $100 million. This doesn't mean that Apple will do it ourselves, but we'll be working with people, and we'll be investing our money."
Of course, one line of Macs isn't much, especially when compared against the kind of sales numbers that come from the iPhone and iPad. But the move is symbolic and could lead to increased numbers of electronics—not just from Apple—being made in the US in the future.